How to get to the Museum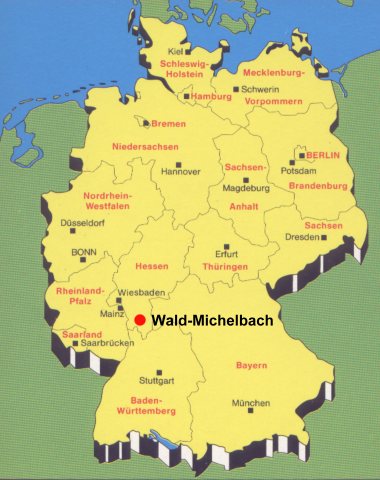 By Car
Go to the Autobahn (motorway) junction, Weinheim, which is on the A 5 about 15 km (10 miles) north of Heidelberg. Take the exit to Weinheim and follow the B 38 (a main road which is shown in black on a yellow road sign) in the direction of Fürth/Odenwald. After about 10 km (6 miles) you reach Mörlenbach. In the town centre turn right to Wald-Michelbach which you will reach in about another 10 km.

By Train
Take any train to Weinheim Bahnhof (station). From there by bus or taxi to Wald-Michelbach (about 20 km).

Coming from Mörlenbach follow the main road (Ludwigstraße) through
the town until you meet Michelstraße on your right.